Welcome back to week 2 of the One Room Challenge of our kitchen renovation!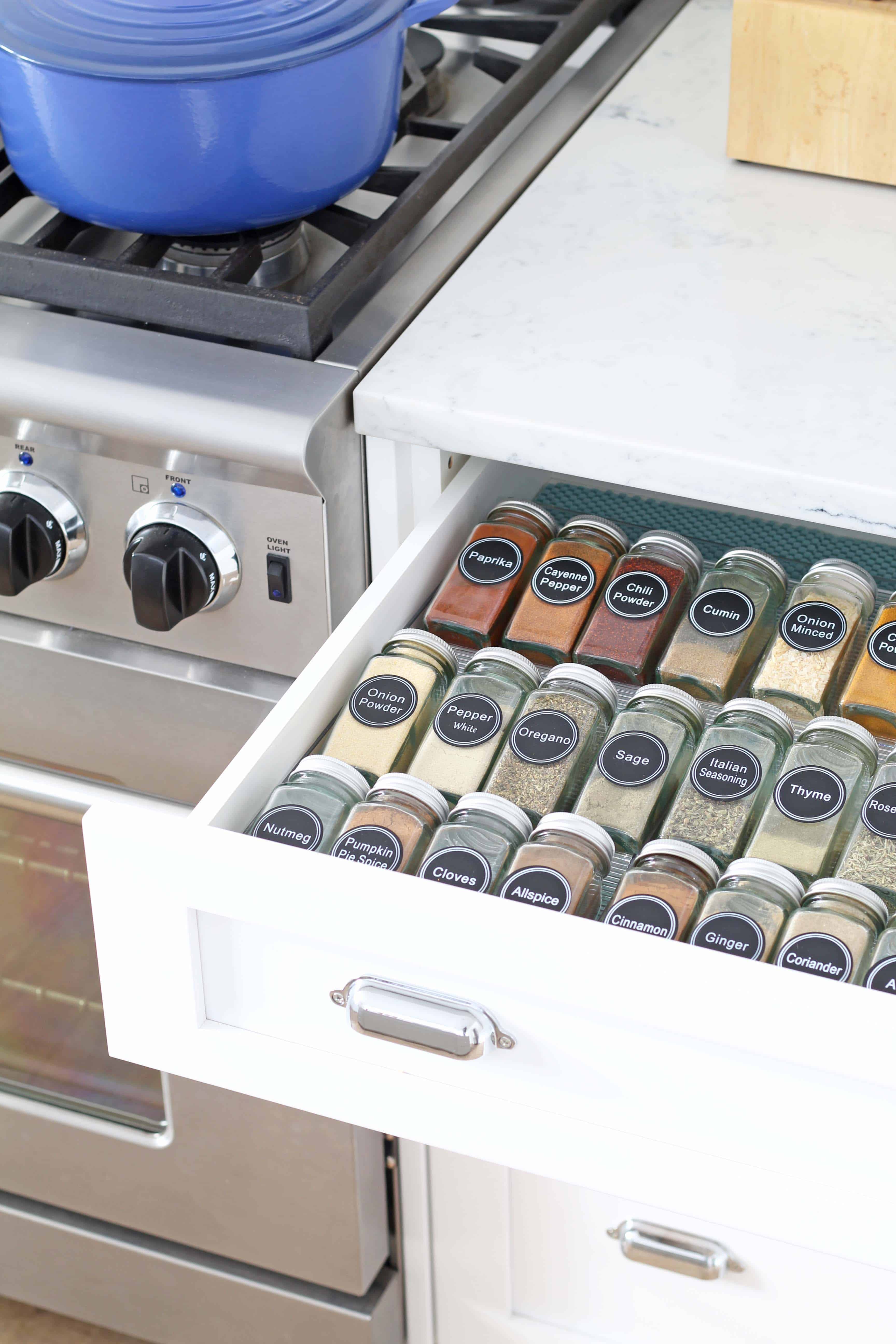 Hello! Welcome back 🙂 It's week 2 of the One Room Challenge and we officially have all of our cabinets and countertops installed. It may seem like that was fast – week 2 and we already have cabinets and countertops in? It may seem fast, but believe it or not this is something that has been 6 months in the making. I mentioned last week that we've had some bad luck when it came to our cabinets, so it's been a bit of a long process. Just to catch you up, let me tell you the saga of our kitchen cabinets…
The Saga of the Kitchen Cabinets
We originally ordered our cabinets prefab through a big box store so we could install them ourselves (and save money). Unfortunately there was a glitch in the order system and the only cabinets that ended up shipping were the four that make up the kitchen island. Equally as unfortunate is that I didn't realize there had been a glitch until only those four cabinets showed up (and that we had waited 6 weeks for them). Cringe.
After placing a new order for the cabinets and waiting an additional 4 weeks for them (the store was kind enough to expedite their processing) we got our second order of cabinets. Roughly 75% of them arrived with some form of damage on them. Whomp. Whomp. I'm not gonna lie to you, I shed a few tears of frustration that day. It could have been the stress of moving, or the fact that we had been cooking on a camp stove in our garage for months at that point, but I was done, I mean done with these cabinets.
Custom Cabinets
Which brings us to to where we are now, working with a local cabinet maker. A lot of people had told us we should do this from the beginning, but we really wanted to save money, and ordering and installing your own cabinets seemed like a good place to do that. Obviously we knew the quality of custom cabinets would be higher, but truthfully, I'm not super picky when it comes to solid wood cabinets or the actual construction of them. We're not that hard on our cabinetry and as long as it holds up and looks good, I'm ok with a cheaper variety.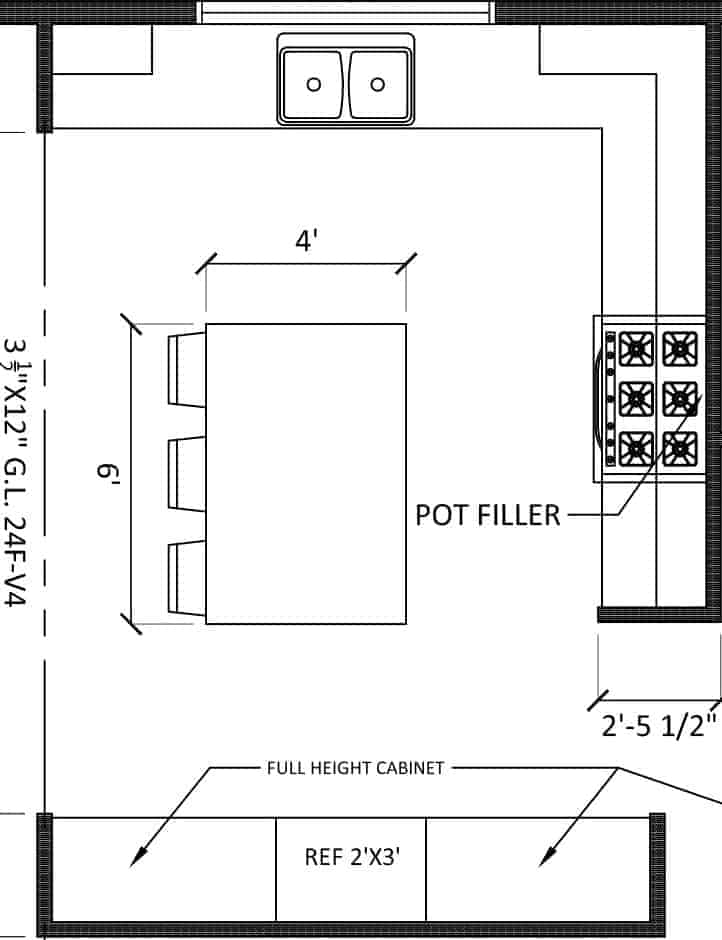 After the debacle with the prefab cabinets, I called around to various cabinet makers in our area to get quotes and timelines on how long it would take to make cabinets. I would say the biggest challenge to this was the fact that our part of the Oregon is in a major building boom right now, which obviously puts cabinet makers in high demand. I had a couple of companies tell me they were 13 weeks out for orders. 13 weeks. Again, after the amount of time we had already been without a kitchen, 13 more weeks seemed like an eternity. After a lot of calling around, I found a local company who said they could do them in 6 weeks. We couldn't put the deposit down fast enough.
Where We Are Now
Ok, back to present day. The custom cabinet company overall has been great, but there have still been some wrinkles to iron out. And wrinkles always slow things down. The good news is we were able to get our stove hooked up and start cooking inside, yay! We also got hardware on all of the cabinets (sneak peek above). If you're a regular reader you may have seen the first picture up above or ones that look  similar from previous posts. That's because this was the only corner of our kitchen with actual cabinetry installed where I could take pictures! The second picture is a rough blueprint of the kitchen layout to give you an idea of what we're working with.
Now you're all caught up! Tune in next week as we make some tough decisions about the backsplash! Thanks so much for stopping by and don't forget to visit the other One Room Challenge Participants.