St Patrick's Day is one of those whimsical day long holidays that deserves a little bit of celebration. Here are some fun ways to decorate for St. Patrick's Day!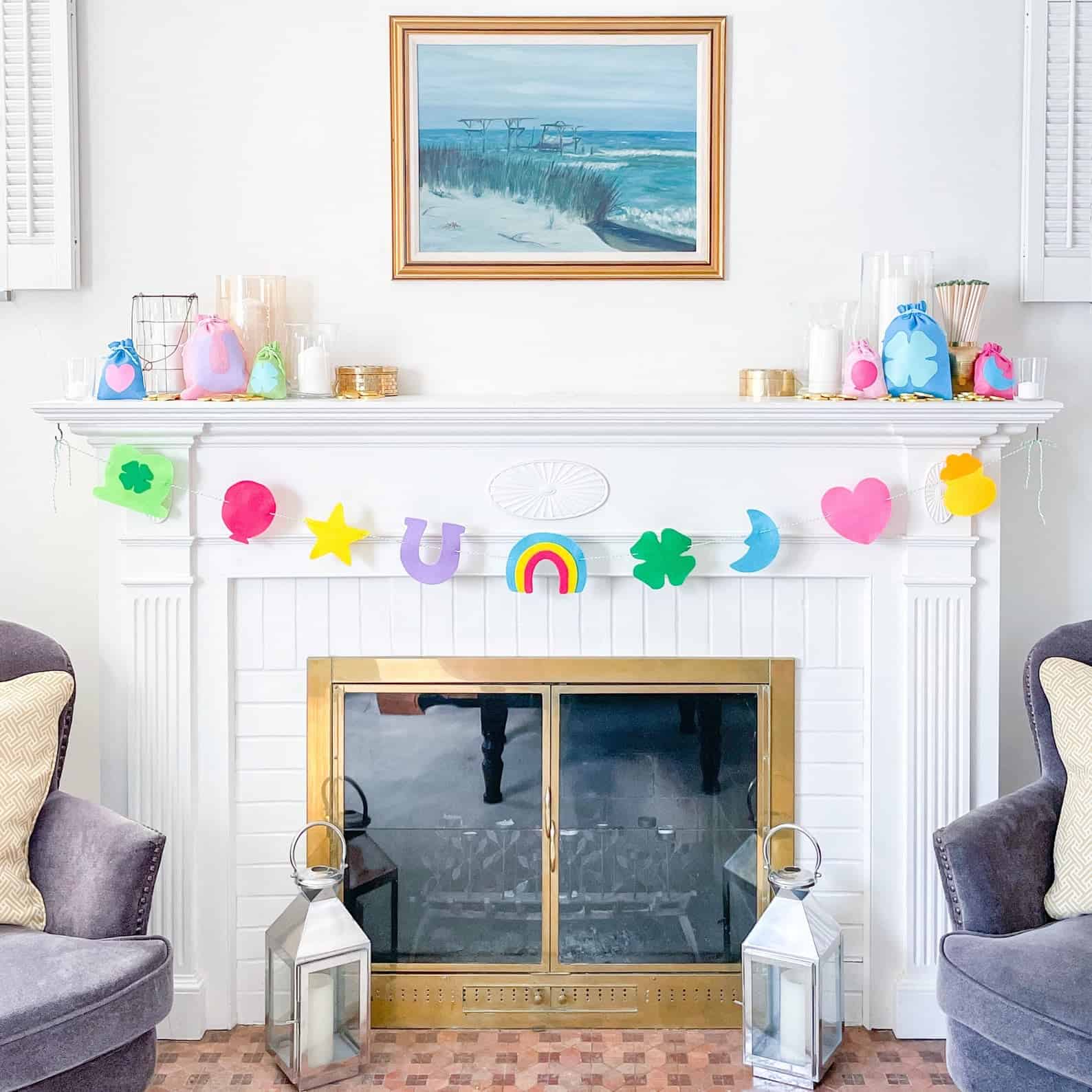 Decorating Your Home For St. Patrick's Day
I love just about any excuse to add a little holiday charm to our home, even if it's just for a couple of days. It doesn't need to be anything extravagant or stressful, just a little nod to the holiday that makes the day feel a little bit extra special.
St. Patrick's Day is one of those holidays that begs for a little bit of whimsy and fun even if you can't claim any Irish ancestry.  🙂  Here are some fun ways to decorate your home for St. Patrick's Day and maybe even  add a little bit of Irish charm.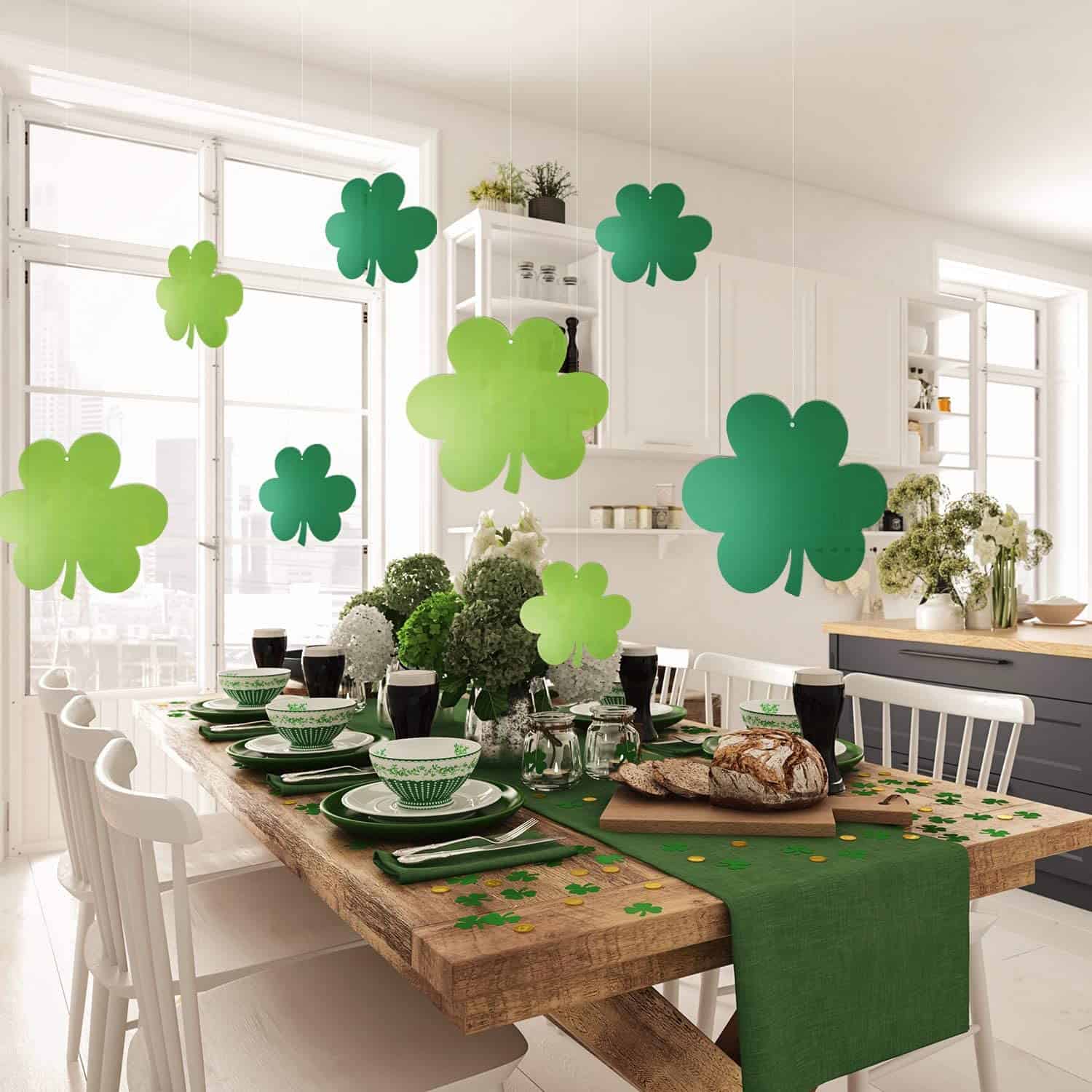 Green Shamrock Decorated Table
Use Decor To Highlight A Traditional St. Patrick's Day Meal
The biggest way we celebrate St. Patrick's Day in our home is with a traditional meal of corned beef and cabbage for dinner. It's something we look forward to all year long, and quite honestly, one I repeat a couple of times throughout the year because it's just so good!
Rather than feeling like you have to deck your whole house out for the holiday, decorating for a special meal can take some of the pressure off. I love the idea of using traditional St. Paddy's Day decor to make your dinner feel extra special. This could be something as simple as adding a green table runner to hanging some paper shamrock cutouts above the table.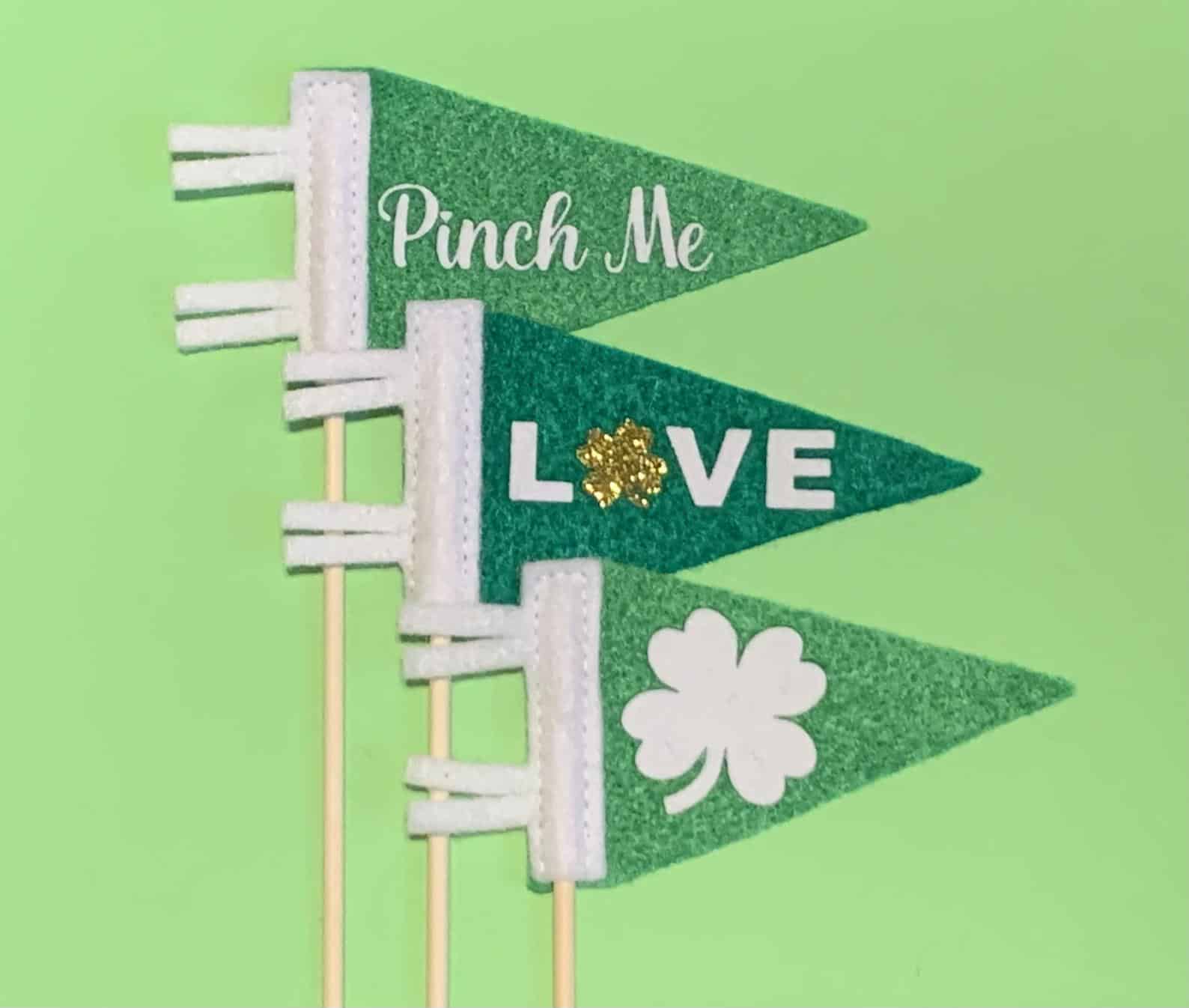 St. Patrick's Day Mini Pennant Flags
Incorporate Small Irish Inspired Accents
Don't want to go all out? No problem! Add small touches of Irish inspired accents to already existing decor. I love the retro feel of the  mini Irish pennant flags above. They would be so cute stuck in some plants around your home for a little extra cheer. They would also be perfect as a gift. Can't you just see them added to a cute flower pot or bouquet for a friend?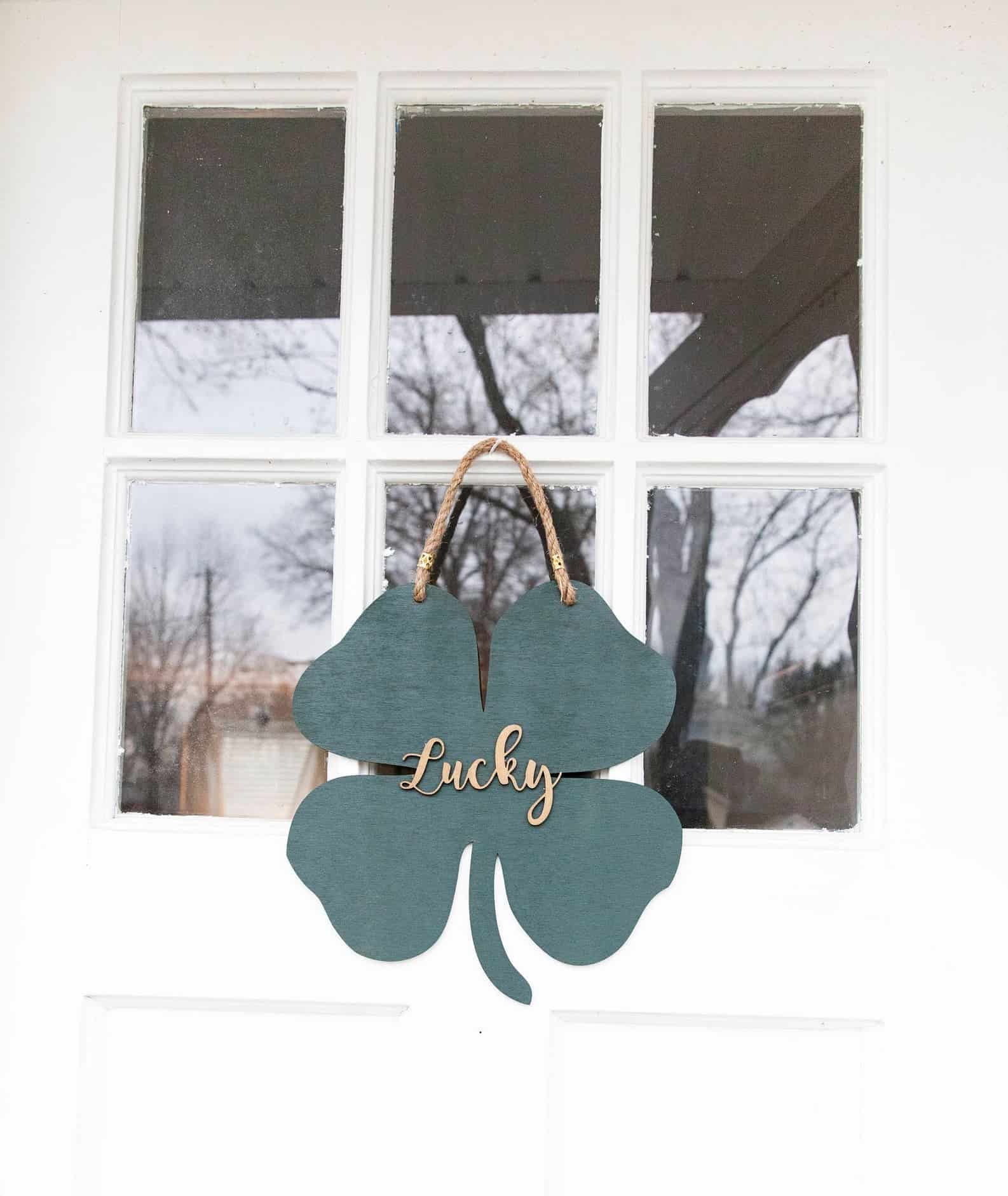 Welcome Guests With A Simple Door Hanger
One of the simplest ways to change out seasonal decor is by updating your front door. If you do nothing else, simply changing out your front door wreath can make your home feel more festive. You also get a lot of bang for your buck because it's something everyone sees and gets to enjoy.
This cute shamrock door hanger is such an adorable and simple update, and a great way to welcome guests if you're having them over for a St. Paddy's Day dinner!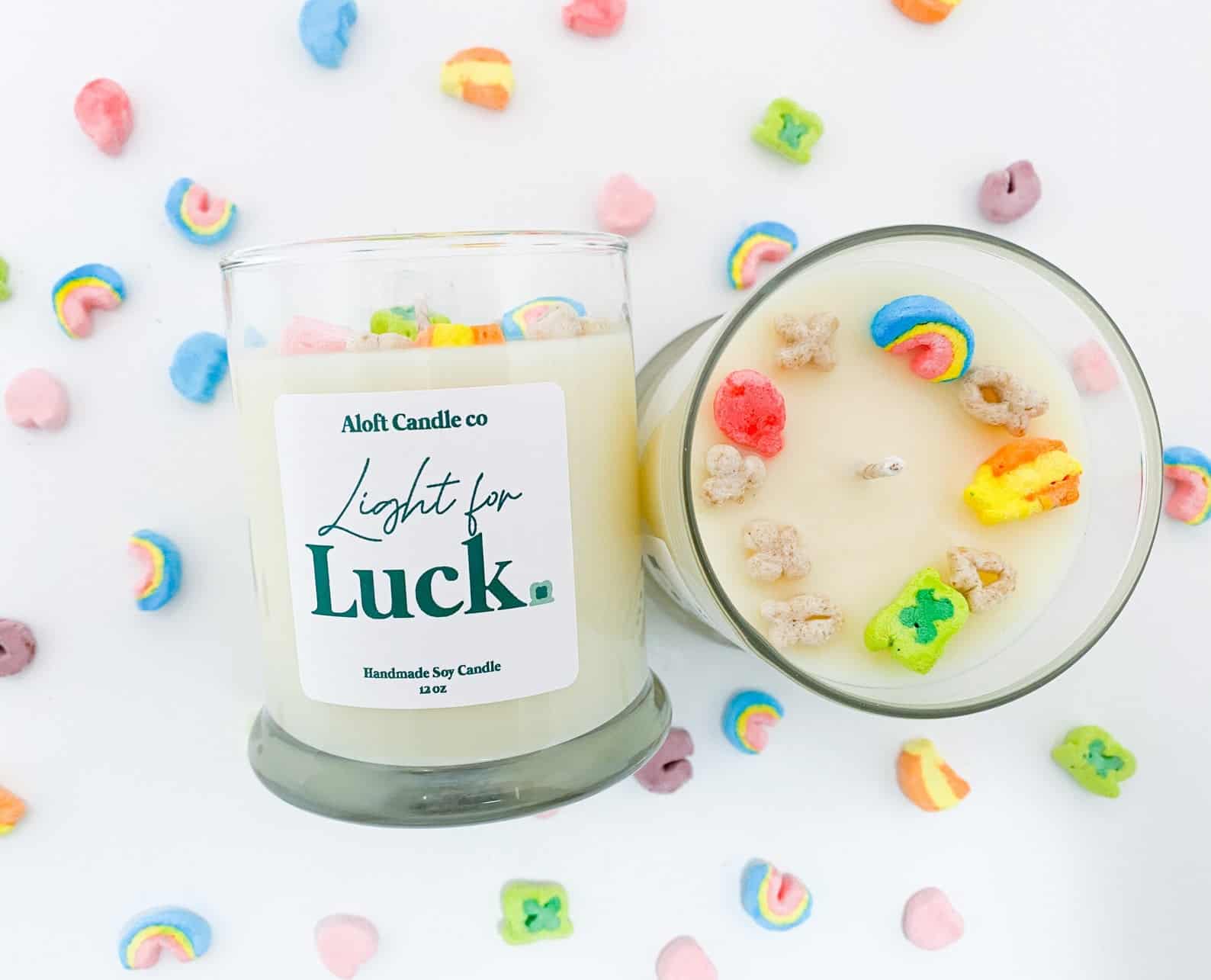 Another simple, yet super cute idea. Lucky soy jar candles, need I say more? Great on your kitchen counter as a nod to the holiday or another great gift idea. Bonus points if you sprinkle some lucky charms cereal around it. 🙂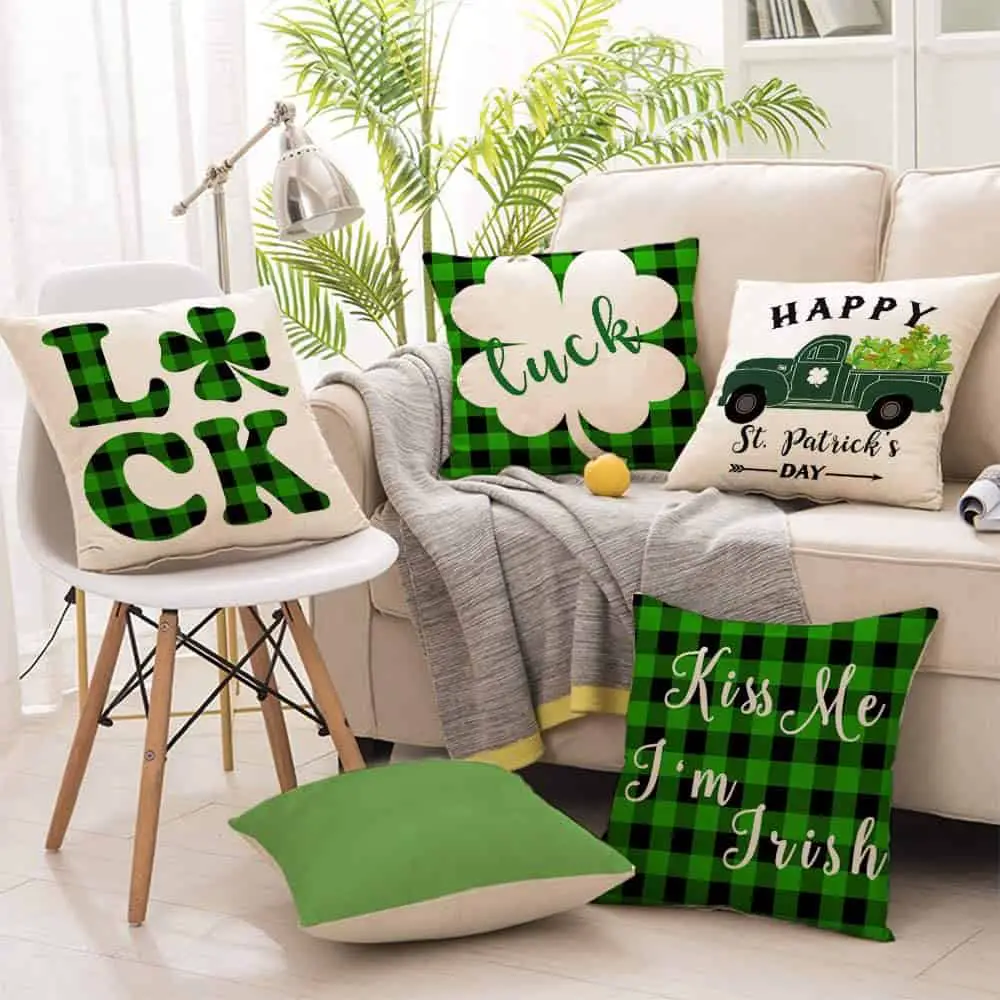 St. Patrick's Day Throw Pillows
Try Interchangeable Pillow Covers
Buying throw pillow covers that you can change out for a holiday or season is one of the most budget friendly, big impact things you can do for your home. The best part? Throw pillow covers are SO easy to store and take up hardly any room. Just make sure you have a good set of quality inserts to use and the sky's the limit on your throw pillow game.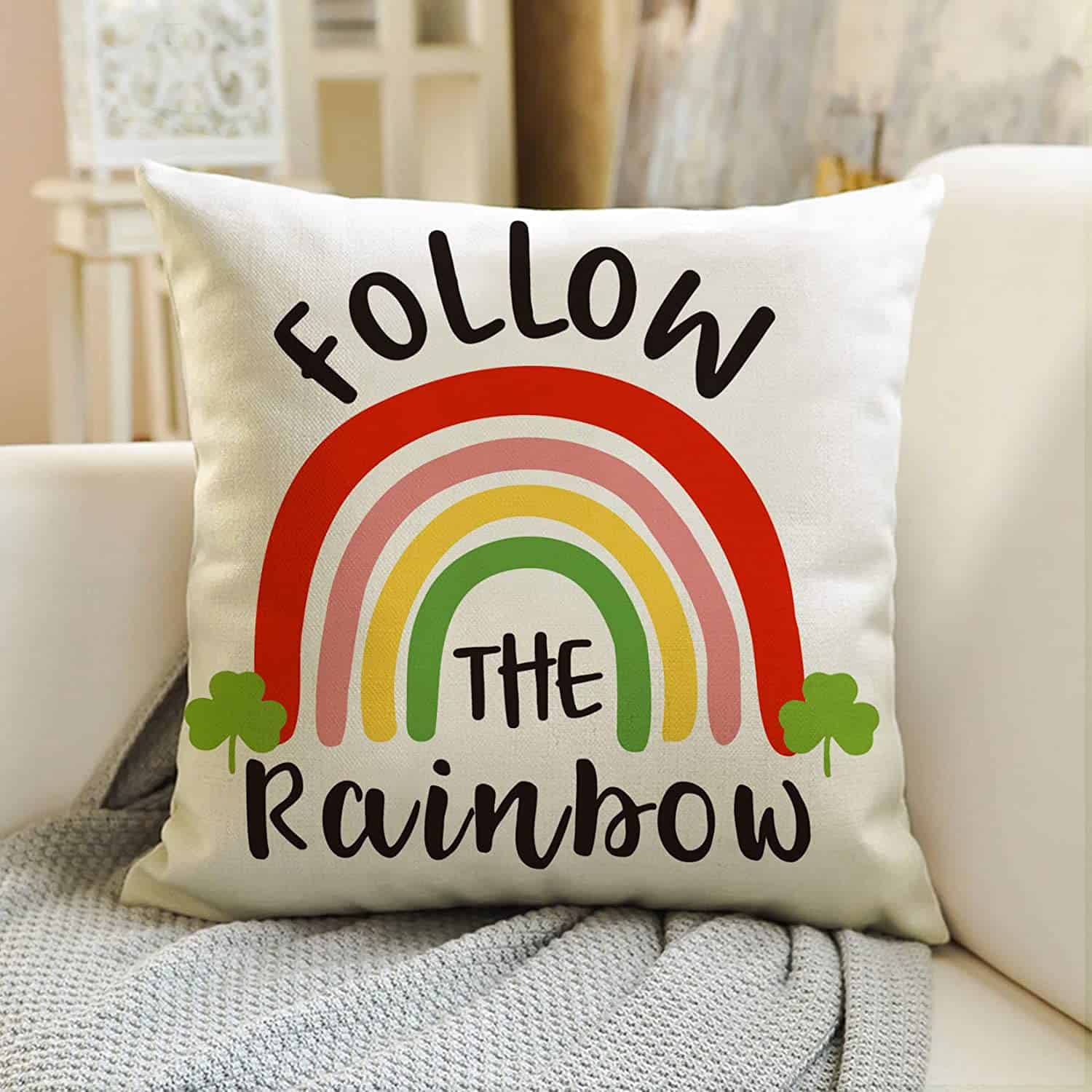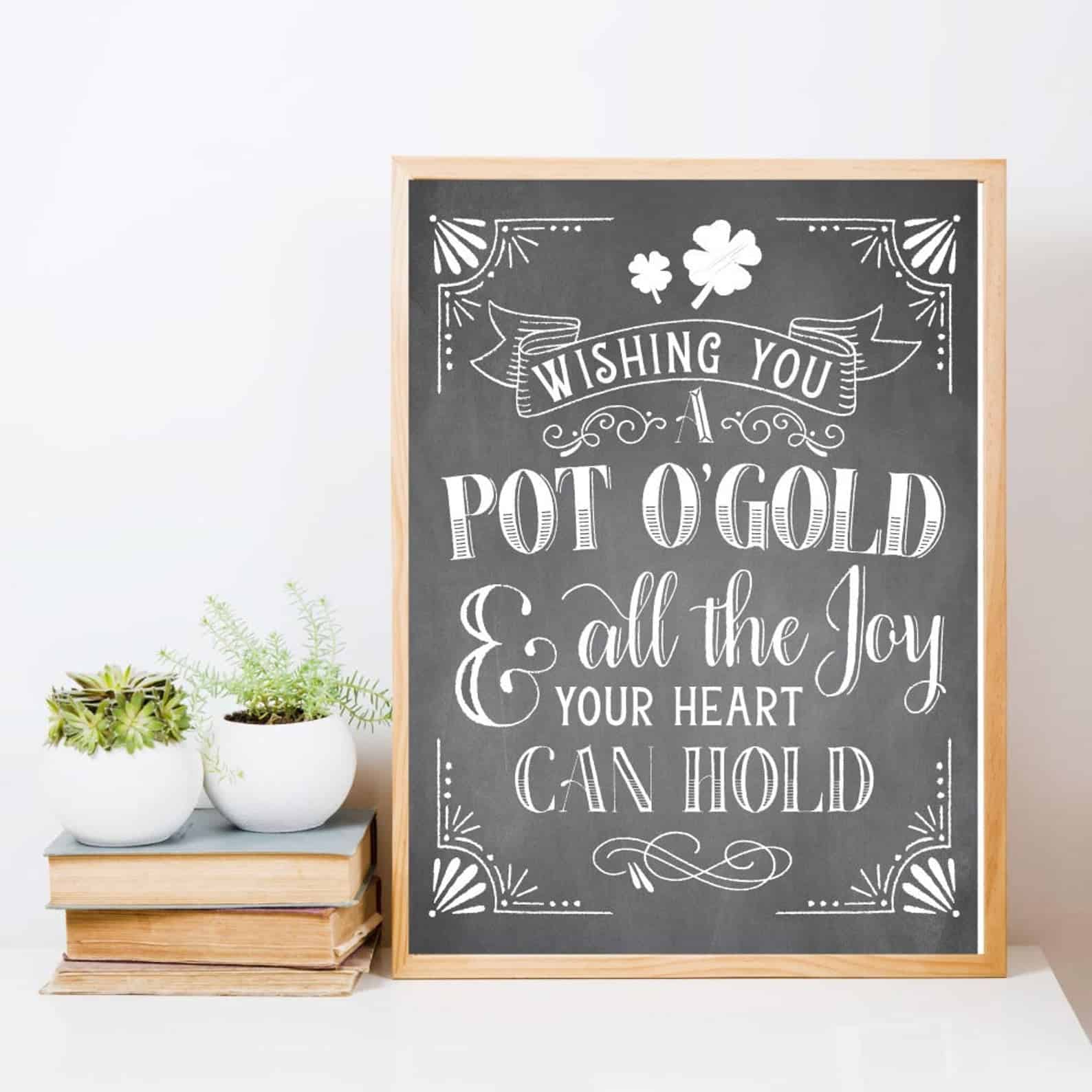 St. Patrick's Day Chalkboard Art
Use St. Patrick's Day Themed Art
Art is another item that can be easily changed up by switching out the art prints in the frames throughout your home. Adding a cute chalkboard print to your kitchen wall or adding affordable printable art to your entryway are both easy ways to add some St. Patrick's Day cheer to your home.
Happy decorating!
Shop The Post

This post contains some affiliate links for your convenience. Click here to read my full disclosure policy.
Want to save this post? Pin it here!