Want to make your own Christmas wreath? Try this simple Christmas wreath tutorial!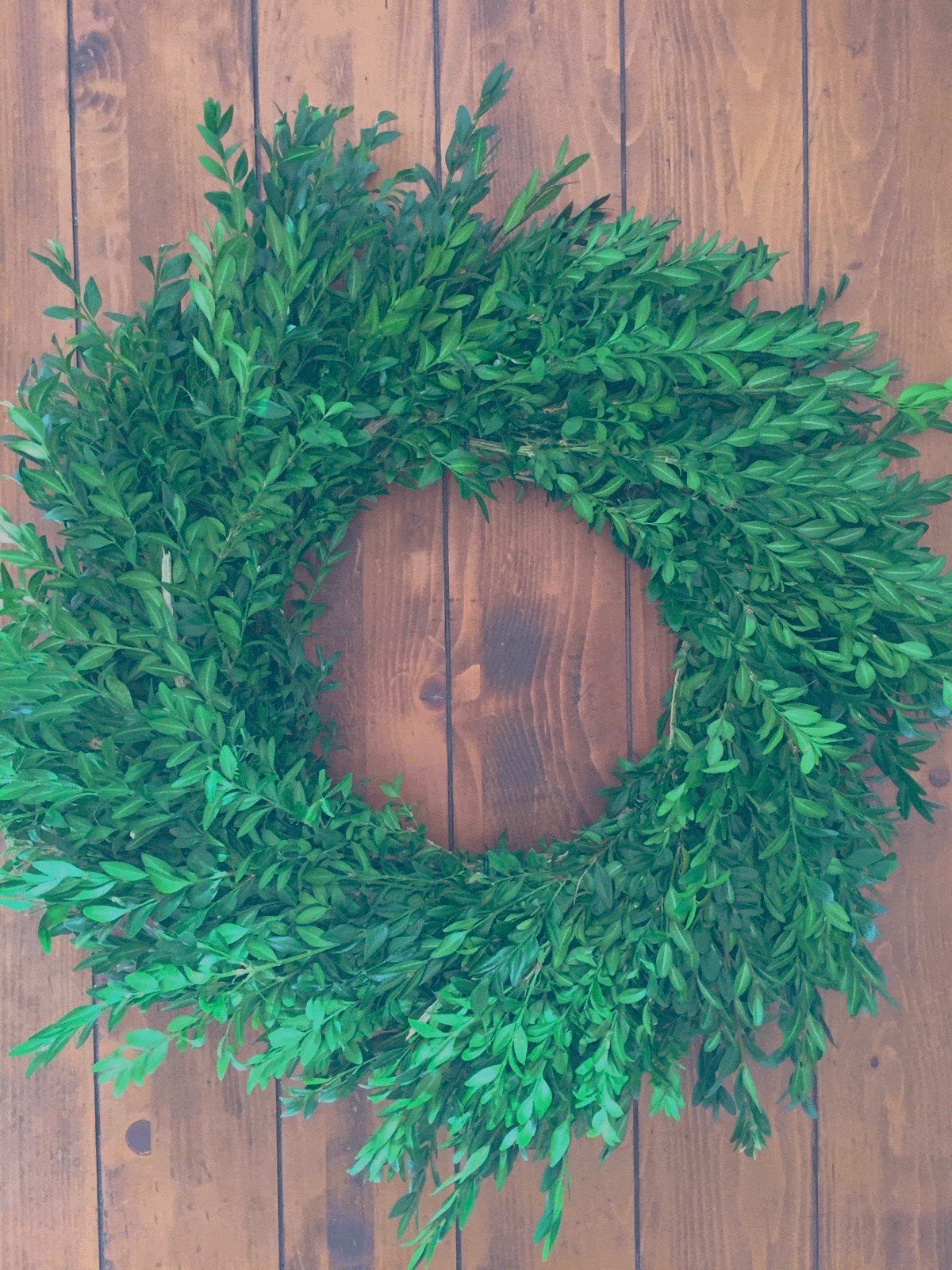 Simple is always best. Isn't that how the saying goes? I've always adhered to the idea that less is more, but as I've gotten older, it's really become my mantra. I think we all love to appreciate the beauty of simplicity, but sometimes all the of the stuff gets in the way, especially at Christmas. Even though I crave simplicity, every time I walk into a craft store around the holidays the consumer in me wants to buy all the stuff. It's a constant battle.
I always start my Christmas decorating with the front door each year. It just seems like the perfect place to start welcoming people into your home, and so many people see it – friends, family….the mailman.  So without further ado, the simplest Christmas wreath ever: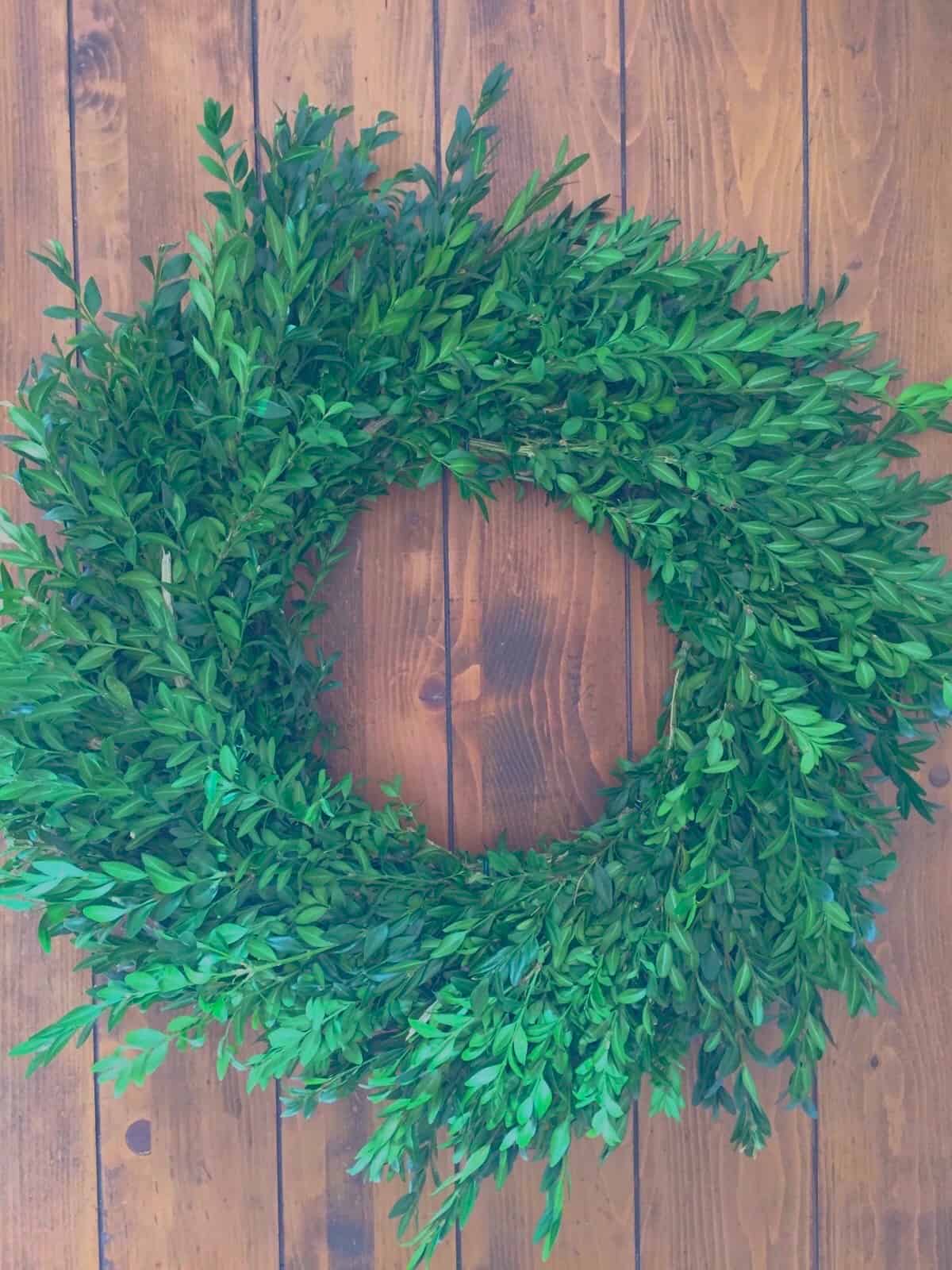 I start by buying a pre-made plain boxwood wreath at Trader Joe's. They come out around Thanksgiving weekend each year, and for around $10 you really can't beat it. If you have your own boxwood growing around your house, making your own wreath would be a great option too.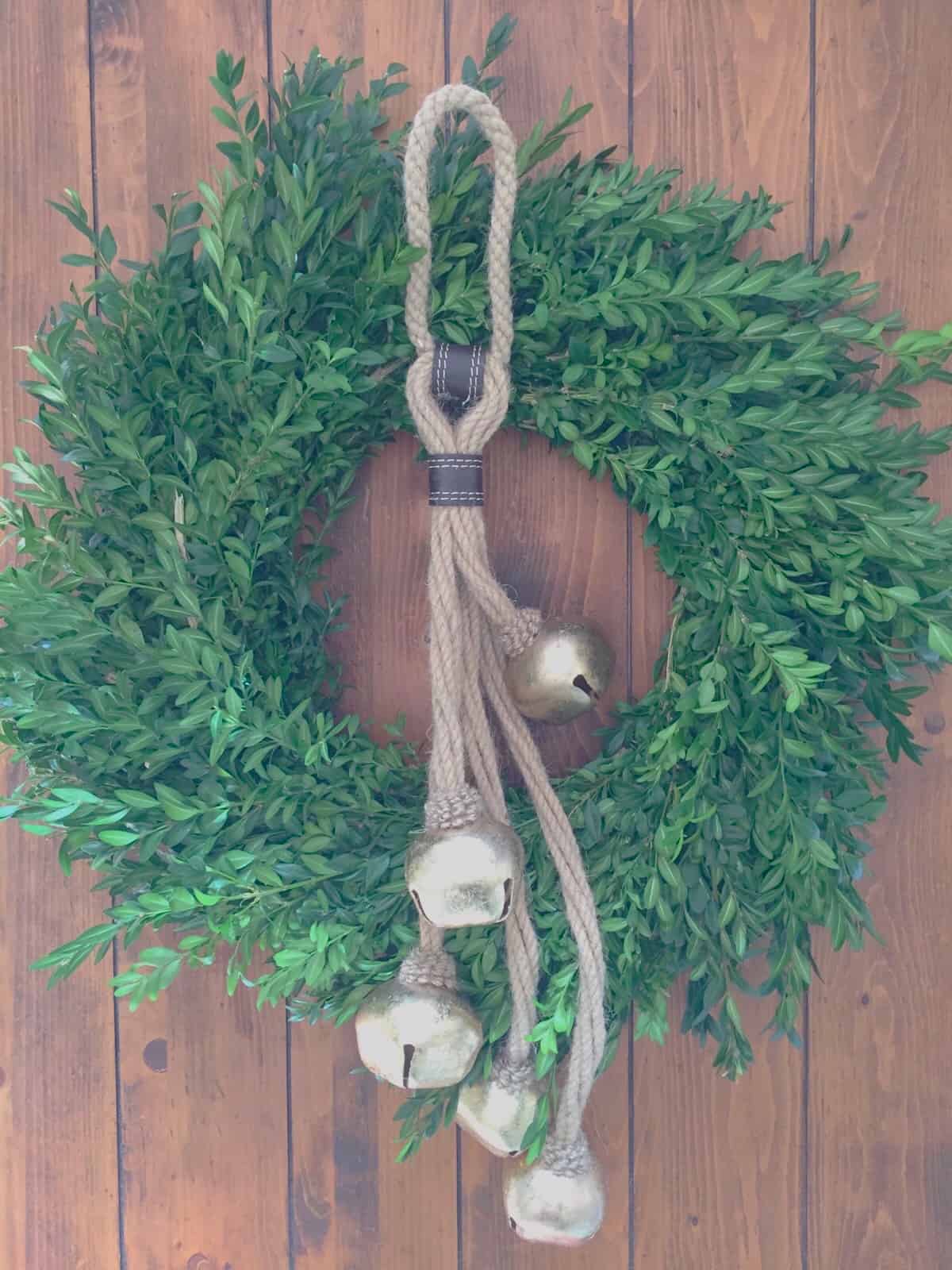 Next I add a festive element, this can be anything from bells to pinecones – one year I even did a pair of children's ice skates I found at a thrift store. I think this adds a bit of interest to the wreath and ends up being a beautiful, simple, focal point. The bells I used above are from Hobby Lobby although I have seen them sold by other retailers.
Lastly, I added some color because it creates a pop of visual interest. I used some leftover cranberry colored satin ribbon from the dollar store tied loosely into a bow. I used a straight pin to secure the ribbon to the bell rope and then tucked the bell hanger through the wreath branches until it felt secure.
I think the reason I like this wreath so much is because it doesn't look like it's trying too hard. It says, hey, come on in and enjoy the simplicity of the season…