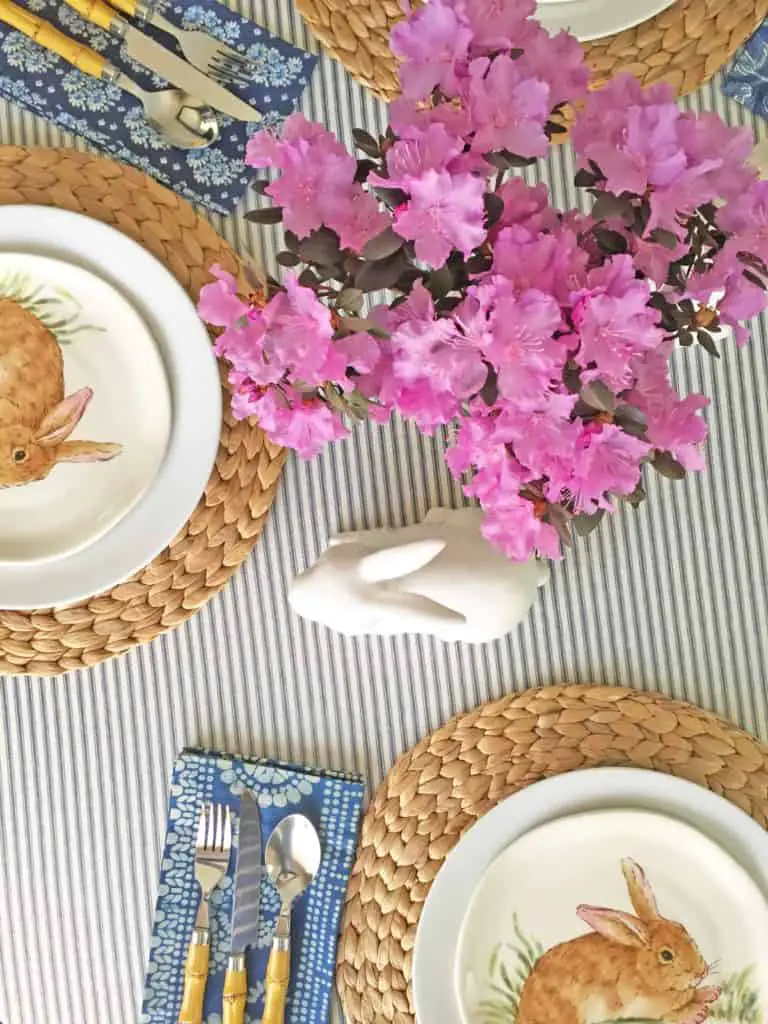 Tablescapes are something of a work in progress for me. I think it's a skill I've just never really practiced that much, or the fact I've always owned small tables that make it difficult to pull off. This is the only dining table is our home, it seats four people and adjoins both the kitchen and the living room. Needless to say, actually being able to fit food on the table along with the tablescape is key!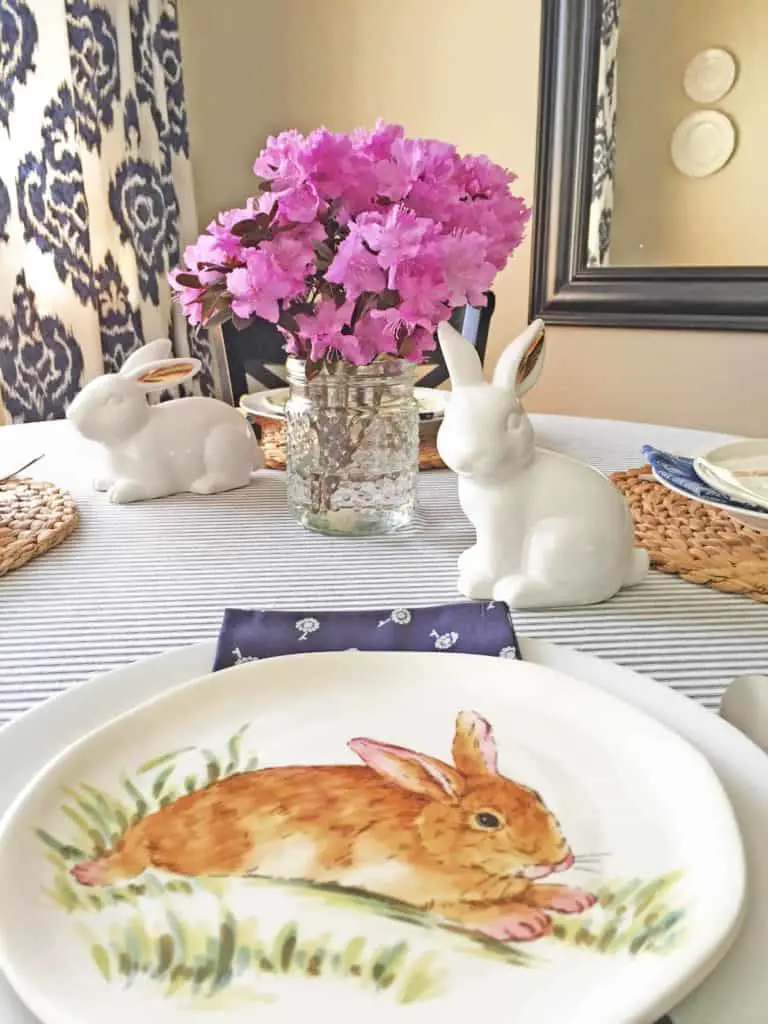 I've had this set of faux bamboo flatware for almost a decade now and I still love the look of them. When I first bought them I was afraid they were too specific, or would go out of style. Then I decided, who cares? If you love it, you should enjoy it without worrying about what's trendy. If there's one thing I've learned about myself and decorating, it's that I should stick with what I truly love, I always regret it when I buy something that isn't true to my style.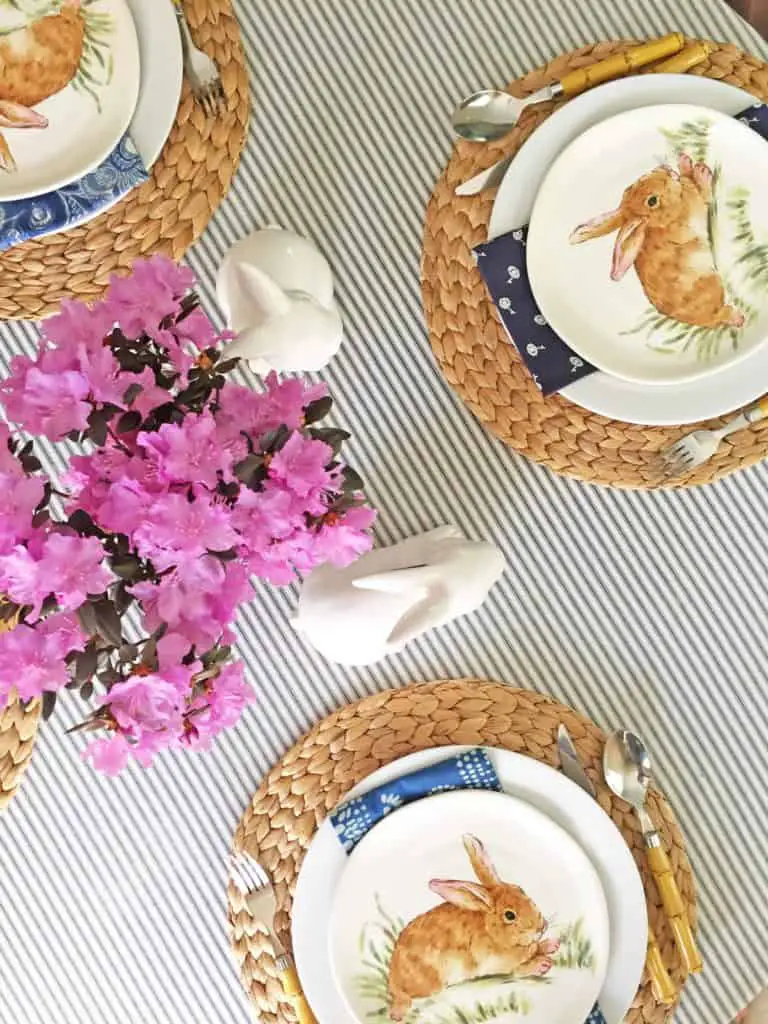 These watercolor bunny salad plates are from Home Goods a couple of years ago, but I noticed Pottery Barn has a similar set out this year. I've found that using salad plates is the easiest way to "cheat" at having holiday plate sets. I use our everyday white dinner plates and serveware and change out the salad plates and napkins depending on the holiday. It's cost effective and saves so much storage space!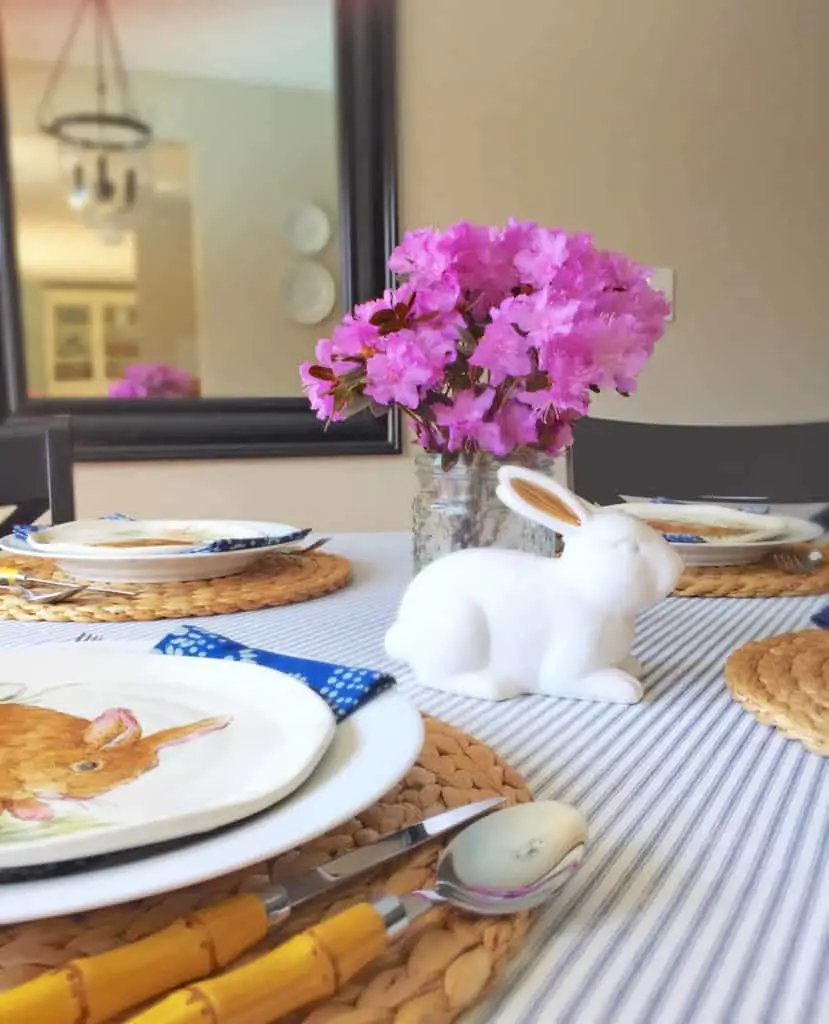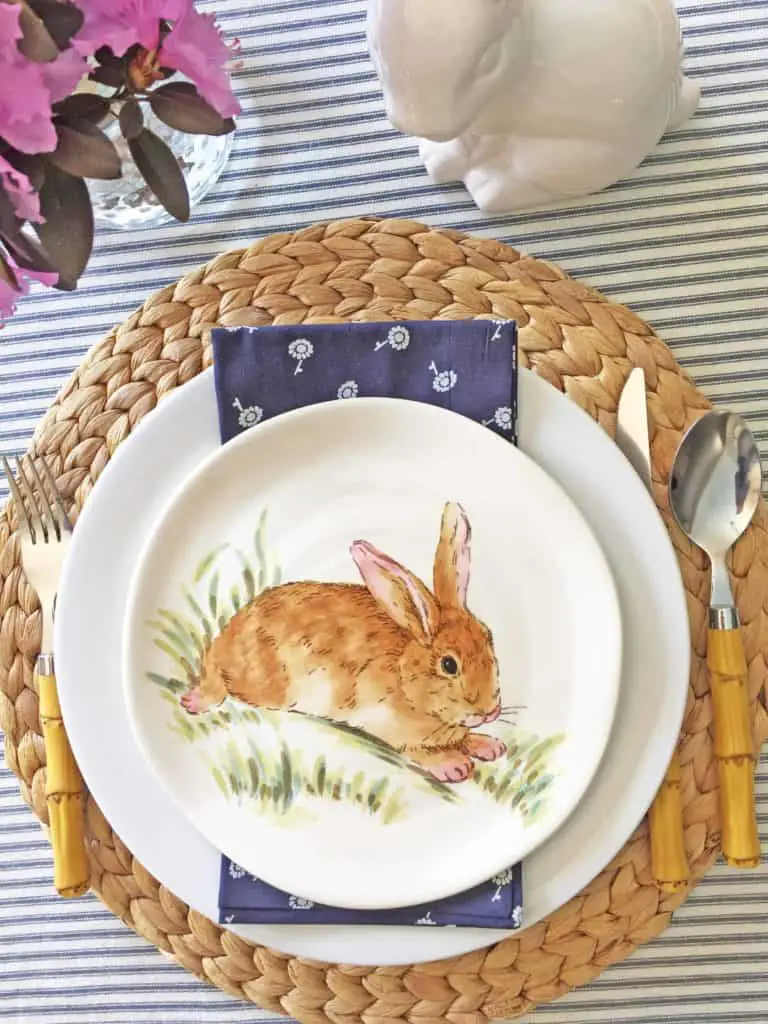 Lastly, I clipped some rhododendron blossoms from our yard to add a little bit of spring color. I love the way the violet color plays off of the different blue tones in the napkins. Plus, anytime you can use flowers or branches from your own yard, all the better!
What about you? Do you go all out for Easter brunch?
p.s. I'll be linking up over at Remodelaholic  and My Soulful Home later this week, so come join us for more decorating ideas!
Post Sources 
[slide-anything id='1807′]
Want to save this post? Pin it here: