These 5 family friendly Christmas activities are perfect for the busy advent season!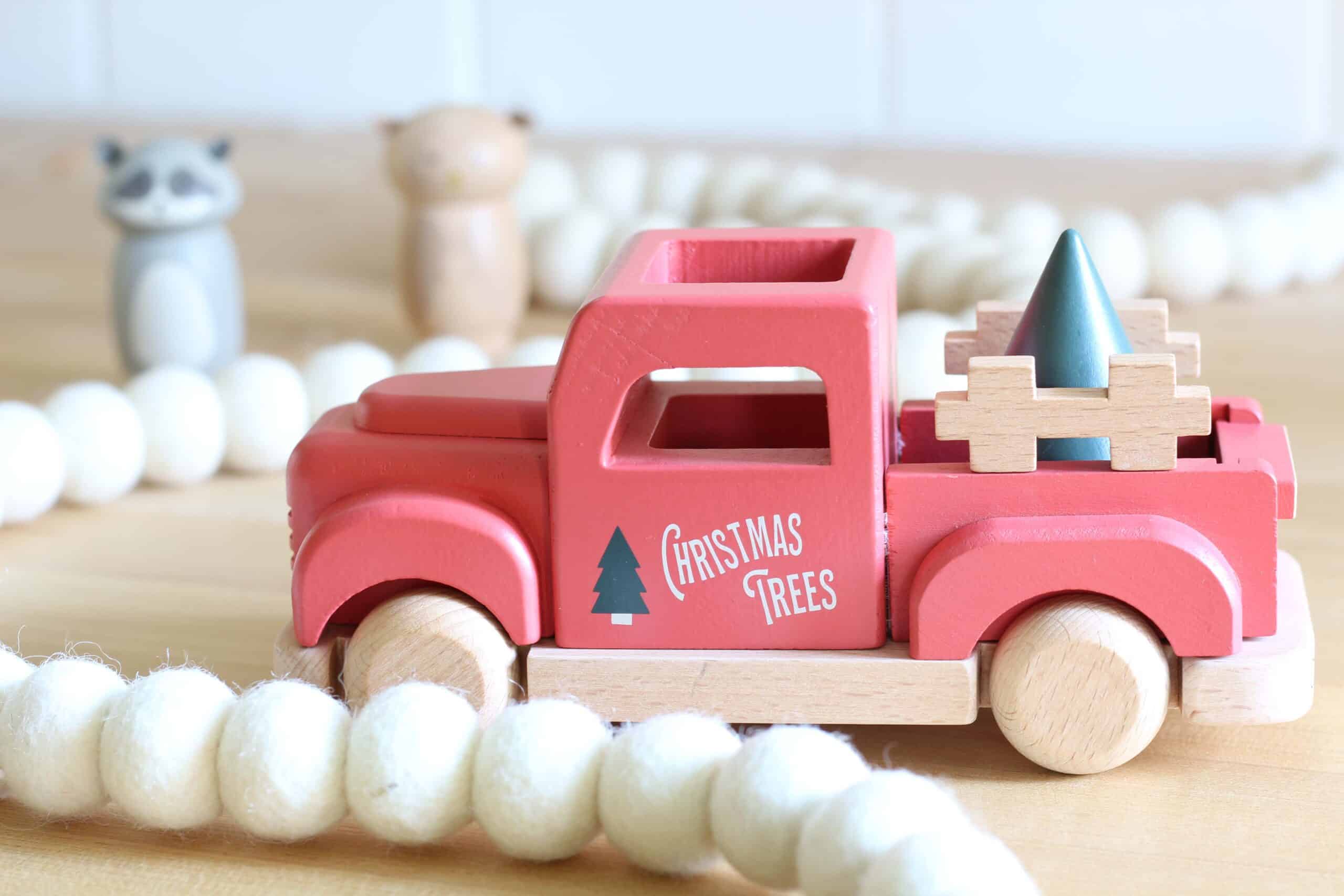 5 Family Friendly Christmas Activities
The Christmas season can become somewhat chaotic and over scheduled if we let. Quite easily in fact. I've found that one of the easiest ways to control the chaos, is to schedule what we are going to do ahead of time. That way I can also leave a little breathing room for the fun and unexpected things that might come up. 
I try to think of things that everyone in our family would enjoy, as well as things that don't necessarily have a cost, or if they do it's marginal. Here are 5 family friendly Christmas activity ideas!
1. Visit A Christmas Holiday Market
It's one of my bucket list items to visit a European Christmas market, but until that time comes I love visiting local ones near our home. Outdoor holiday markets styled in the European tradition have become more and more popular over the years. They are essentially a collection of outdoor vendor stalls selling Christmas gifts, hot chocolate, mulled wine, and yummy food.
A small town near us has even invested in some cute Bavarian style wood houses for the vendors to use as stalls. Add some Christmas lights and it's truly a magical way to spend an afternoon or evening. It's also a great way to get some holiday shopping done while you support local businesses at the same time!

2. Visit A Live Christmas Nativity 
I haven't been to one of these in ages, but I still vividly remember the live nativity one of the churches in my hometown put on each year when I was growing up. If you haven't been to one before, a live nativity is just what it sounds like: a scene portrayed by people acting out the nativity. Some even include live animals!
It's something that brings the nativity to life in a way we often can't comprehend, and perfect for families of all ages. Most often live nativities are put on by churches, so check local church's websites and look for reader boards to see if one is happening near you! If you don't have an option near you this video of a live nativity is the next best thing!
3. Go To A Tree Lighting Ceremony 
Christmas tree lightings aren't just for Hallmark movies, they really are so festive and fun to attend! Our little town has a tree lighting ceremony every year the day after Thanksgiving followed by a Christmas parade the next day. It's held in a local park where they decorate a live tree and serve hot chocolate. Again, it's one of those events that pretty much everyone will enjoy, whether they are young or young at heart.
If you want to find a Christmas tree lighting near you, do your research ahead of time. They usually happen the Friday or weekend after Thanksgiving in a town common/public area. 

4. Visit The Local Library's Story Time
Story time at the local library can be magical during the most prosaic of times, so imagine it during Christmas! This free event is a great way to spend an hour delving into the magical world that Christmas has to offer children. Many times there is a special craft or activity afterward. 
This idea is for little ones in particular, but that doesn't exclude adults! If you don't have small children, consider giving the gift of time and volunteering for a story time at your local library, community center, or church. You really will get back more that you give. 🙂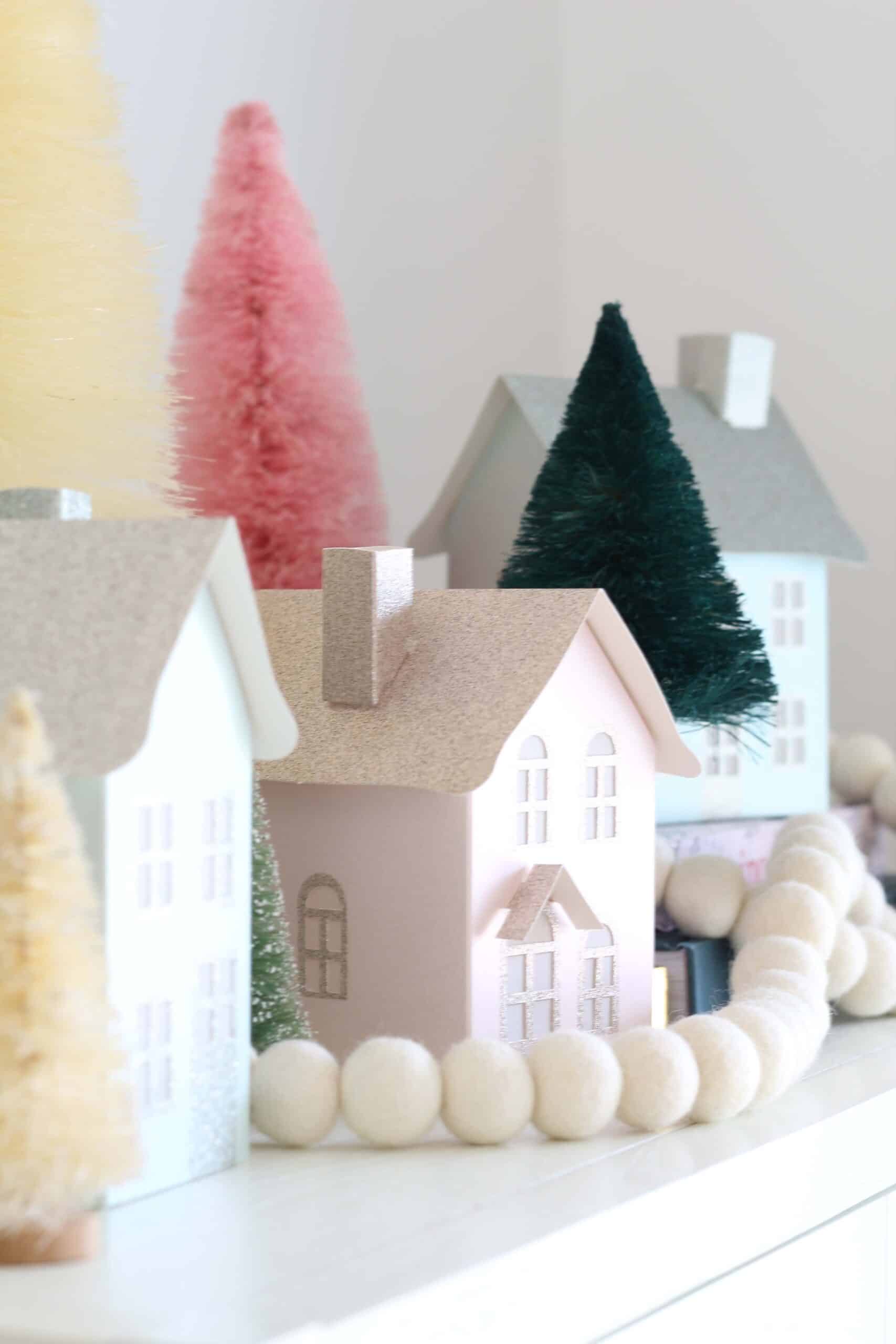 5. Create A Cozy Christmas Village
I make some variation of a cozy Christmas village every year and it never disappoints. I don't know if it's the nostalgic bottle brush trees or the cozy little cottages tucked amongst them, but each year I have a hard time taking them down. It's something our whole family delights in and looks forward to each year. 
No matter your style or budget, you can find a way to make a cozy village that will make you want to live inside one of those adorable little houses. Check out more ideas on how to make your own here. 
I hope you enjoyed these ideas, feel free to add some of your own in the comments!
Want to save this post? Pin it here!