Vintage silverware is a simple way to add charm and whimsy to your kitchen decor. If you don't own any vintage silverware, here are some tips on how to start a vintage silverware collection!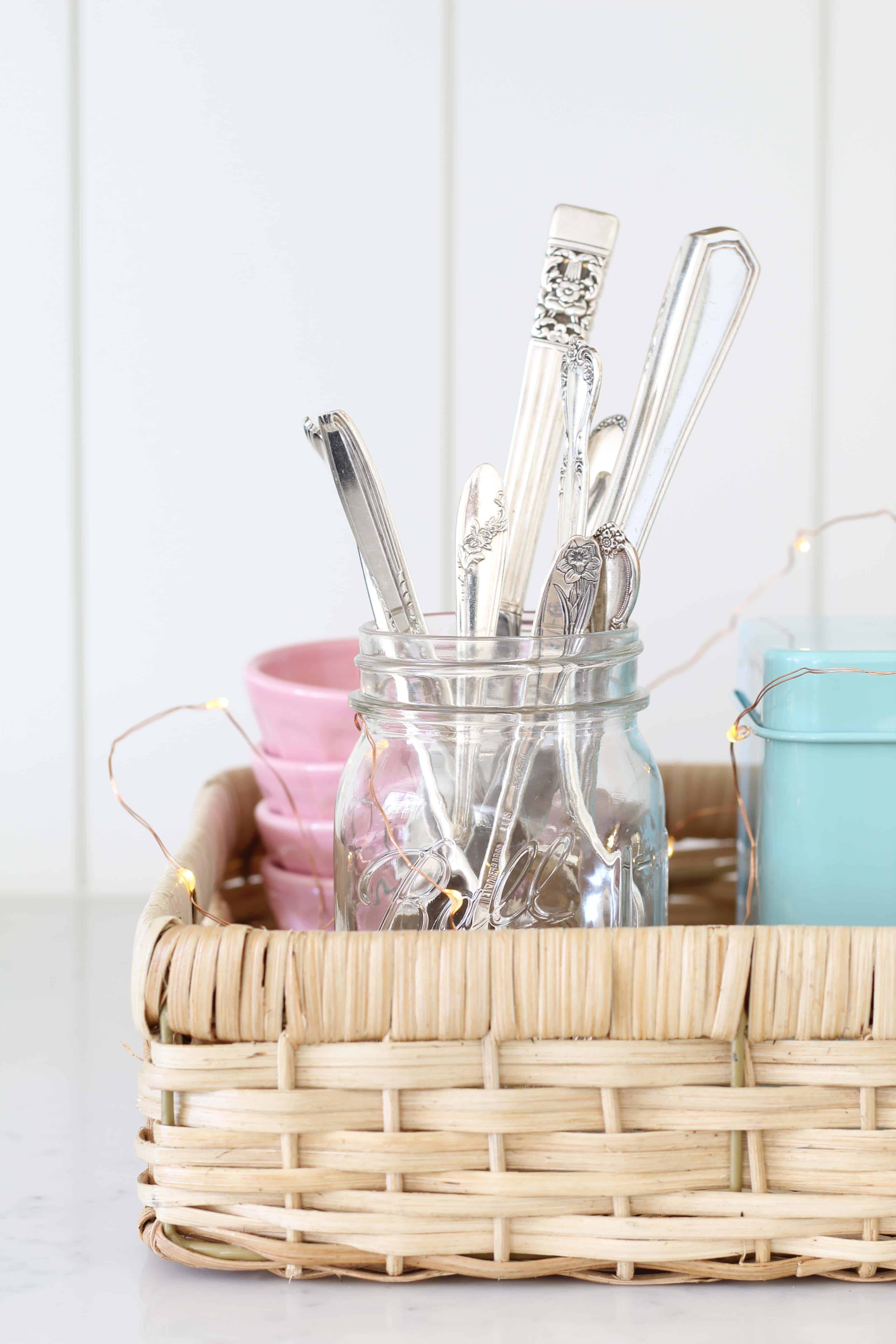 I've talked about my love of thrift stores quite a few times, but what I haven't mentioned is one of my favorite things to look for when I'm there. Vintage silverware. It's one of those items that I always have tucked away in the back of my mind to watch for. Vintage silverware is a great way to add charm and whimsy to your kitchen (in my opinion) without spending a whole lot of money.
I heard a quote once that said, "the devil's in the details, but the details make the design." I can't for the life of me remember who said it, but it's stuck with me ever since. Mostly because I believe it's so true. No matter what type of home you live in, big or small, new or old, apartment or house, the design is in the details. What you choose to bring into your home and how you display it are two of the key ways you can make your home feel like you. 
If you love something, or have a collection (big or small) displaying it is what sets your home apart from everyone else's. It makes things personal and interesting. For me, that's something my vintage silverware collection does in our home. It's a conversation piece that sits in a mason jar on one of our open kitchen shelves and makes our home a little more homey.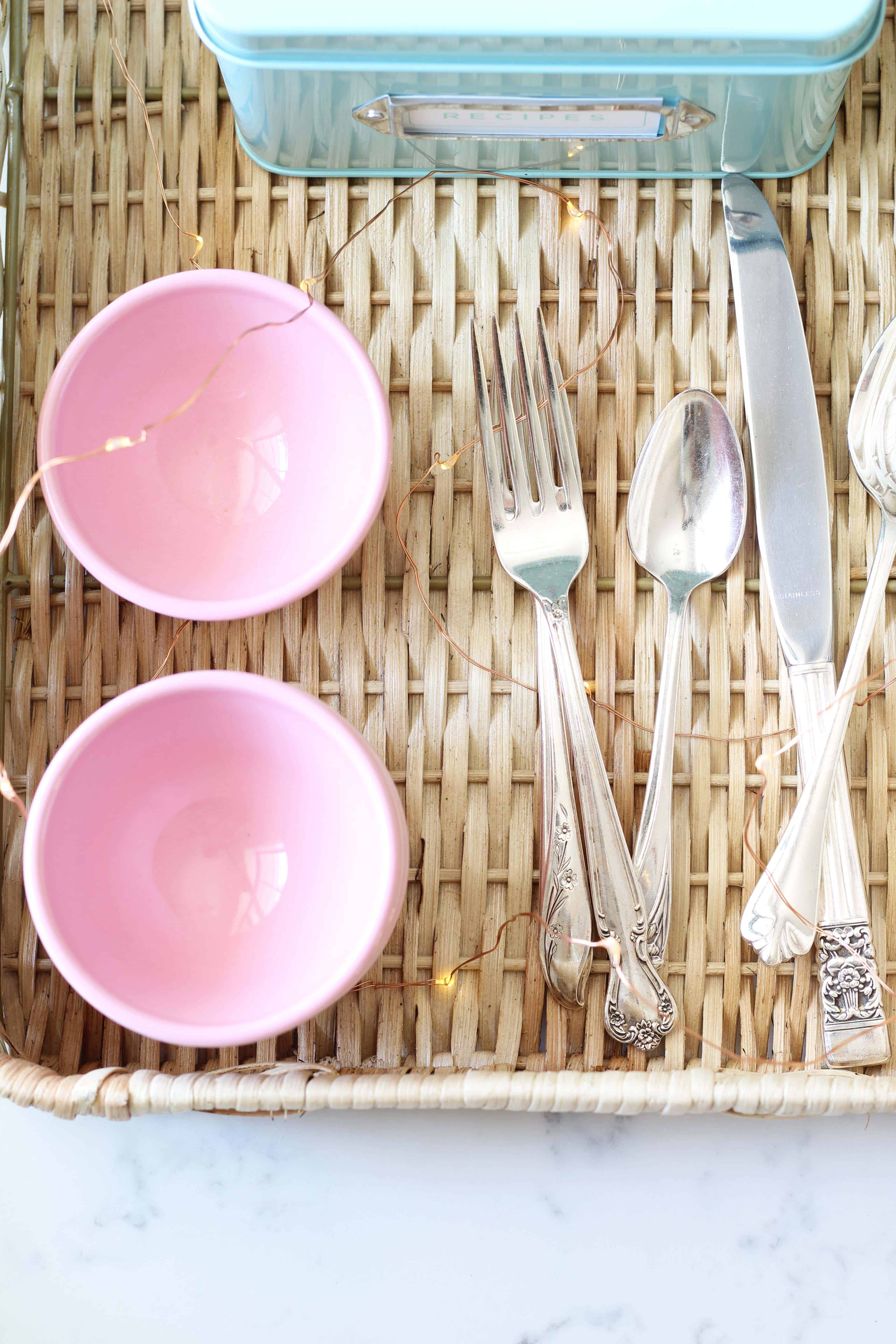 How To Start A Vintage Silverware Collection
Before I get too far into anything, let me preface it by saying that I'm not a silverware expert by any means. These are just tips and tricks I've learned and applied on my own over the years. If you want to start a collection for investment purposes you should seek out a  professional.
I started my collection kind of by accident. I was in my early twenties when I saw some vintage silverware in a little antique shop in a town just north of where I grew up. It wasn't anything fancy, in fact it wasn't even really a set; more like a bunch of random pieces of silverware thrown into a wooden crate. The fact that it wasn't a matching set is what drew my attention to it in the first place. There was just something so beautiful about all of those different silverware patterns next to each other.
What also appealed to me was the story behind each piece of silverware. Traditionally, a lot of newly married couples use to get a set as a wedding gift to start their new life together. I love the idea of all of those different silverware patterns representing a couple's new life together. Imagining all of the holiday dinners and parties that followed, all the conversations and celebrations. ?
While I don't think silverware is gifted as much anymore (I can't think of anyone I know who got married and received a set) the past tradition of doing this has left a lot of silverware floating around antique stores and thrift shops. Picking up a piece here or there as I see them allows me to mix and match patterns, while also creating a collection that is unique and interesting to look at.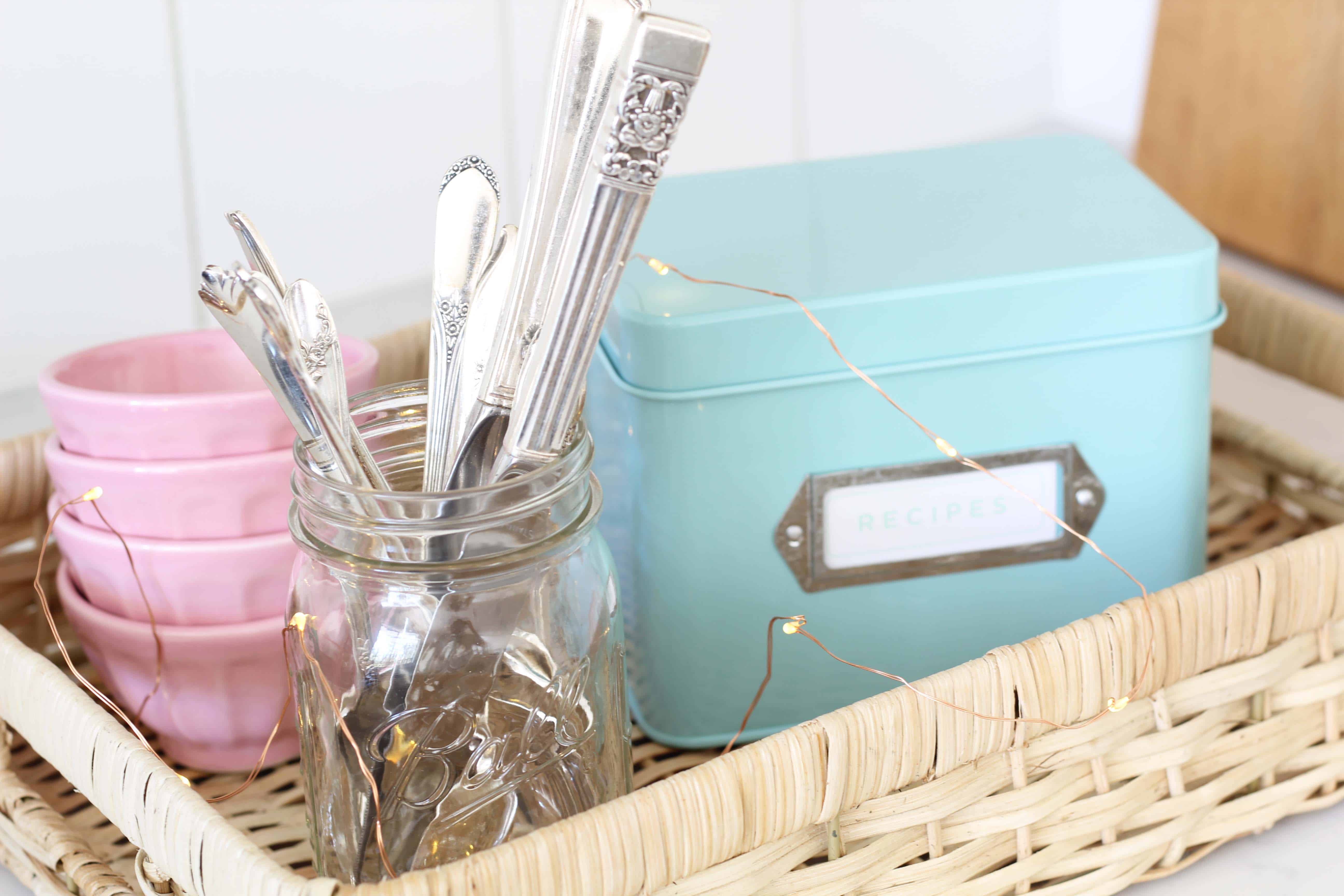 The Difference Between Vintage & Antique Silverware
The main differences between vintage silverware and antique silverware is age and price. Vintage is generally anything less than a 100 years old, antique is generally anything over 100 years old. As with a lot of things, the older something is, the more valuable it is and the more it costs to buy. If you're looking for more affordable silverware, I'd stick with vintage silver-plated silverware.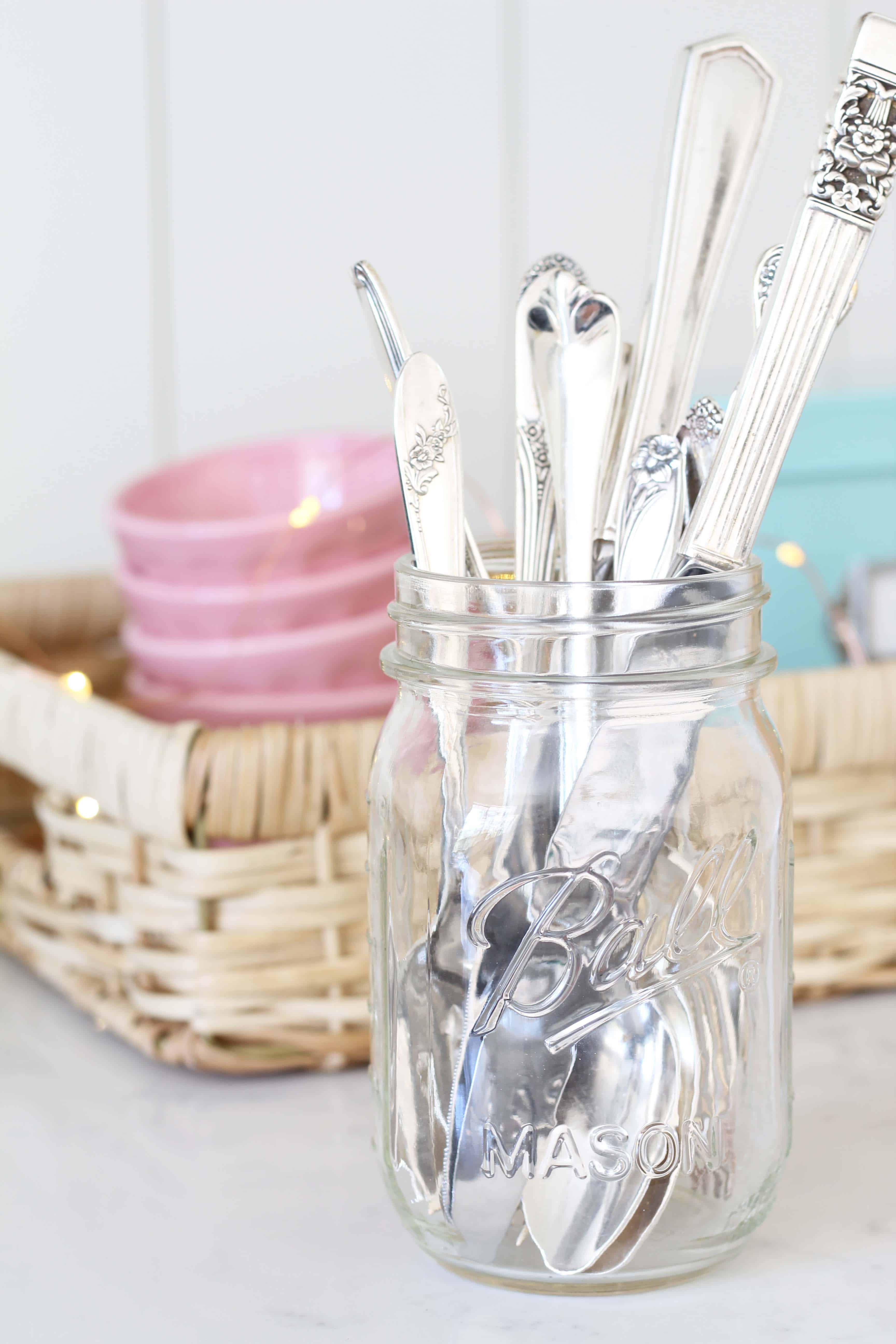 What To Look For When You Buy Vintage Silverware
Silver-Plated vs. Silver – I don't spend a lot when I buy a piece of silverware, mainly because I don't buy solid silverware, I buy plated silver. Plated silver is the most common type of silverware you'll see, making it the easiest to find and buy.
Wear & Tear – Since vintage silverware is used, expect it to have some wear to it. I don't mind some wear, but I don't buy pieces where the silver plating is starting to wear off significantly. You can tell where it's worn through when you start to see darker metal (nickel or copper) spots showing. This generally starts to show on the tips of utensils first.
Matching Sets – If you are looking for a complete matching set, you are going to pay more but you'll have all the pieces at once.  Since I like the mismatched look of collected silverware and I don't need an entire set, collecting pieces over time is what I like to do.
Makers Mark – Generally you'll find the makers mark (the company who made it) along with the pattern name on the back of the handle. Sometimes a piece may also be stamped "silver plated." Solid silver stamps start to get a little more complicated depending on the age, so do your research! P.S. This article is a good place to start.
For me, the adventure of collecting might be the best part of the whole process. I love being able to look at each piece of silverware and remember where I was and who I was with when I bought it. In a way, I'm adding my own memories to the piece in much the same way the people who owned it before me did  🙂 .
Want to save this post? Pin it here!